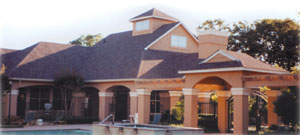 At Texas Coast/Lone Star
Roofing Is Our Business!
With over 20 years experience, Texas Coast/Lone Star offers high quality and low costs...with large project volume discounts for all roofing projects.
Roofing materials and workmanship warranties are included and quoted on an individual job basis. On-the-spot repairs are available and project managers and crews are always uniformed!
Texas Coast/Lone Star is known for their excellent customer service and consistently exceeds their customers' expectations. They also maintain an active membership in the Roofing Contractors Association.